Solicitor for Public Prosecutions Abbey Hogan has been recognised as a Victorian Public Sector Established Leader in the 2022 Public Sector Women Awards.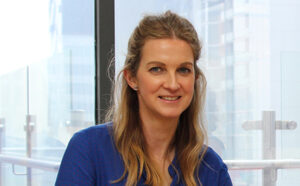 The Public Administration Australia delivers these awards, which recognise exceptional women leaders in the Victorian public sector and their contributions to their teams, organisations and communities throughout the ongoing uncertainty and change of the COVID-19 pandemic.
A total of 80 recipients were honoured across two categories for the award ceremony.
Recipients were recognised for their ability to step up during the pandemic and play a leading role in rapidly adapting business processes and supporting their teams and organisation.
The Director of Public Prosecutions Kerri Judd QC congratulated Ms Hogan on this award.
"The award is an acknowledgement of Abbey's dedication and hard work over the past two years, leading the Office of Public Prosecutions during the COVID-19 pandemic and working together with criminal justice stakeholders to adapt and innovate in order to deliver effective justice outcomes for the Victorian community," Ms Judd said.